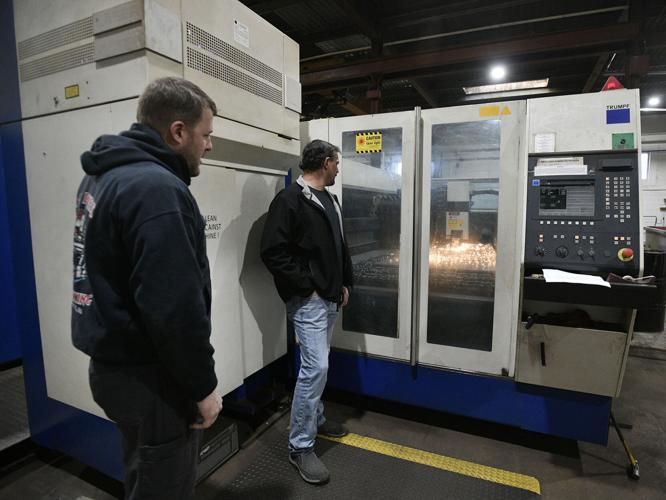 Vision 2023 | Area manufacturing companies share contracts.
For about 17 years, Johnstown business owner Mike Daniels' trucking company has hauled freight for JWF and other companies. In providing trucking service for manufacturers, he learned of fabrication services they needed, so three years ago he and a partner with manufacturing experience added those services to MJ Daniels LLC.
"We had the trucking to support the manufacturing, and my partner had all the manufacturing knowledge," Daniels said, "and that business has grown a lot more than we had projected in only three years."
Daniels' company employs 35 people.
"If it wasn't for Johnstown Welding and Fabrication, I'd be half of the size I am," he said. "A lot of what we are doing for them is making parts from sheet metal. … Bill wants his space to be welding and manufacturing, not spec'ing the parts. So they want parts to be ready so they can grab them out of a bin, put them up and weld them together to make the bigger part."
Daniels is making a million-dollar-plus investment in a new metal laser cutter as JWF continues to share work with subcontractors as it grows.
Daniels said JWF made him an offer that if he'd buy that piece of equipment, JWF would turn to MJ Daniels for more work.
"Being somebody this small to buy something brand-new is a lot – it was about $1.4 million," he said, "but we are going to spend that, and we have the confidence that we will have work for the next five years."
Source: Tribune Democrat
By Russ O'Reilly
Feb 27, 2023